Fit Over Eyewear
Sun Lenses with Melanin use the body's own vision protection against sunlight damage and glare.
MPF6 Melanin Computer Lenses filter Melatonin-suppressing Blue light - letting you use the computer 6 times longer (click on 'Melanin MPF6').
Melanin is the pigment that gives our hair and skin their color. It is also the body's primary defenses against sunlight damage.


In the eye it reduces the risks of macular degeneration. In sunglass lenses, melanin reduces the risks of cataracts and macular degeneration without losing the perception of color. Melanin lenses are able to reduce glare, even without polarization."



Wear-Over MPF6 Computer Glasses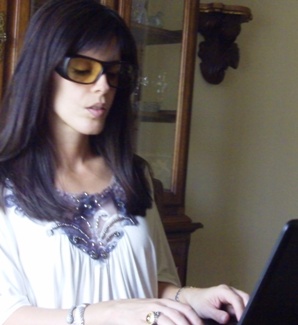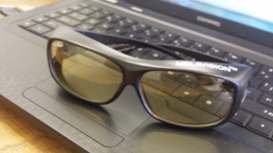 Melanin is the pigment in our hair, skin, and eyes that protects us against sunlight damage. It also reduces glare inside our eyes. Melanin lenses are recognized for their ability to filter colors in proportion to their damage, thereby reducing the risks of macular degeneration and cataracts while still providing excellent color perception.
Scientists at PhotoProtective Technologies have developed the patents and technologies to synthesize and chemically modify melanin so that it can be incorporated into optical quality plastic lenses.
Our melanin technology provides glare reduction and eye protection from sunlight damage that is engineered by Nature. The melanin that we produce provides the filtration in lenses for sunglasses, reading glasses, computer glasses, pilot glasses, night driving glasses, sport sunglasses and other special purpose sun glasses. PPT is now granting disribution licenses to market and sell Rx Sun lenses with melanin in the US.